Do you want a fun, simple and proven method to get in shape?Join our group fitness classes and let the energy of the group move you. We have over 60 classes a week with something for everyone: from cardio and strength to dance and mind-body. Check out our class lineup and Let's Get Moving.


GROUP POWER is your hour of power! This 60 minute barbell program strengthens all your major muscles in an inspiring, motivating group environment with fantastic music and awesome instructors. With simple, athletic movements such as squats, lunges, presses and curls, Group Power is for all ages and fitness levels.

BLAST OFF your workout with 60 minutes of cardio training that uses The STEP® in highly effective, athletic ways. Group Blast® will get your heart pounding and sweat pouring as you improve your fitness, agility, coordination, and strength with exciting music and group energy. HAVE A BLAST!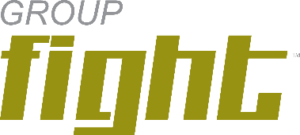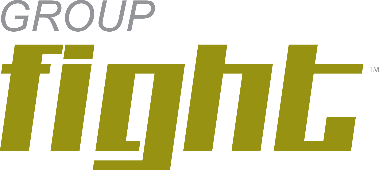 GROUP FIGHT is a gripping hour that burns a ton of calories and builds total body strength. Tap into the hottest mixed martial arts movements done at a rapid-fire pace to smash your cardio fitness! From the boxing ring to the fighting cage, Group Fight combines cutting-edge moves with thrilling music. This electric experience is addictive! FIGHT FOR IT!


Redefine yourself with GROUP CENTERGY. Grow longer and stronger as you explore this 60 minute journey of yoga and Pilates movements. Positive uplifting music, group dynamics and supportive instructors will enable you to center your energy, reduce stress and even smile. Bring a yoga mat.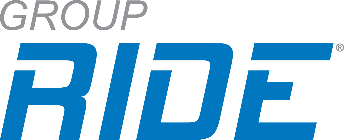 Everyone finishes first with GROUP RIDE! Pedal in groups, roll over hills, chase the pack, climb your way to burning calories and strengthening your lower body. This 60 minute cycling program is geared for anyone that can ride a bike. Motivating music, awesome instructors and an inspiring group environment lets you Ride On!

Activate Your Life only 1 hour! Feeling Fitter, stronger and more alive has never been more achievable or more enjoyable! Incorporating all elements of fitness, GROUP ACTIVE will increase your cardio fitness, build your strength and improve your flexibility. Get more out of life, Get Active!


Let's get Hard Core! Train like an athlete in 30 action packed minutes. A strong core, from your shoulders to your hips, will improve your athletic performance, will help prevent back pain and give you ripped abs! Expert coaching and motivating music will guide you through functional and integrated exercises using your body weight, weight plates, a towel and a platform- all to challenge you like never before. Reach Your Peak with Group Core!

R30® will get you fitter and feeling better in only 30 minutes. It's a cardio workout that is as easy as riding a bike. Inspiring music and motivating coaching will get you to burn calories, improve muscular endurance, and build cardio fitness as you ride with surges, short intervals, power, and end with a rush. EVERYONE FINISHES FIRST!
FreeStyle Cycle
A 50-minute indoor cycle workout. Journey through a course of endurance flats, dynamic jumps and full-body drill, and resistance based climbs to an instructor-designed playlist.
HIIT 1.0
HIIT stands for High Intensity Interval Training, short bursts of intense exercise alternated with low-intensity recovery periods.  HIIT will deliver fat burning, elevated heart rate, improving lung capacity in a 30 minute workout. Enjoy this quick, fun and the most time efficient way to exercise and burn calories.
BootCamp
Class combines high intensity interval training and plyometric drills using weights, bands and your own body weight. You'll experience a huge variety of strength and conditioning moves to keep your fitness goals in check! The atmosphere? Zero intimidation. All levels. Super emphasis on fun and teamwork…everyone wins!
Yin Yoga with Reiki
Yin Yoga is a slow meditative practice designed to offset our fast paced stressful lives. We will be holding the postures for 3-5 minutes. to help calm the mind, release tension, and  develop flexibility. Reiki (Ray-Key) is an ancient, gentle hands on healing art used to facilitate deep relaxation, and promote healing. Enjoy the blend of Yin with Reiki for mental and physical release.
Gentle Yoga
Gentle Yoga class provides a safe, effective, compassionate, non-competitive environment that is welcoming to all. 60-minute soft yoga class that welcomes all ages, and perfect for beginners. 
Pilates
Pilates is a 50 or 60 minute class focusing on core stability, alignment, and efficient breathing to strengthen your abdominals and the muscles around the spine.
Vinyasa Yoga
Vinyasa Yoga Is a challenging and invigorating yoga taught in the tradition of Vinyasa Yoga with a blend of flowing postures and stillness for mind, body and spirit. You will gain strength and calm, and feel more energized and alive. This class is an athletic yoga done in a heated room, so be prepared to sweat! You must bring a yoga mat, towel and water.
Slow Flow Yoga
Slow Flow Yoga is an all levels yoga class focusing on alignment, breath, and core . The room will be mildly heated. Bring a yoga mat, towel and water.
Hatha Yoga
Hatha is translated as "ha" meaning "sun" and " tha" meaning "moon", which refers to creating a balance between strength and flexibility, force and surrender. This Yoga class focuses on teaching correct alignment and breathing in basic yoga postures and introduces the full range of standing poses, seated postures, balances, basic twists, forward bends and some introductory backbends. More emphasis will be placed on the stationary poses than flowing postures with less weight bearing on the wrists than our Vinyasa/Flow classes. Suitable for all levels, great for beginners! Bring a yoga mat, towel and water with you to class. Mildly heated, 60 min.