Whether it be home for college break, down time between sports, or a need to boost overall activity, this simple membership option is optimal for the short-term needs of your students.  This membership is simply priced at $65 for an unlimited gym membership to Stow Fitness Center.  No additional costs, commitments, or enrollment fees.
Membership includes unlimited access to:
Live Stream & In-Person group fitness classes,
all yoga, pilates, and other mind-body classes,
MOSSA program classes,
indoor cycling and RIDE classes, and
full gym amenities, locker room, and shower.
NOTE: Exclusions and restrictions do apply to 10-13 year olds.  Speak to a Member Representative to discuss the best membership option for your needs and schdule. Call 978.897.5300 or email us.
No-Commitment
Youth 10-13 years old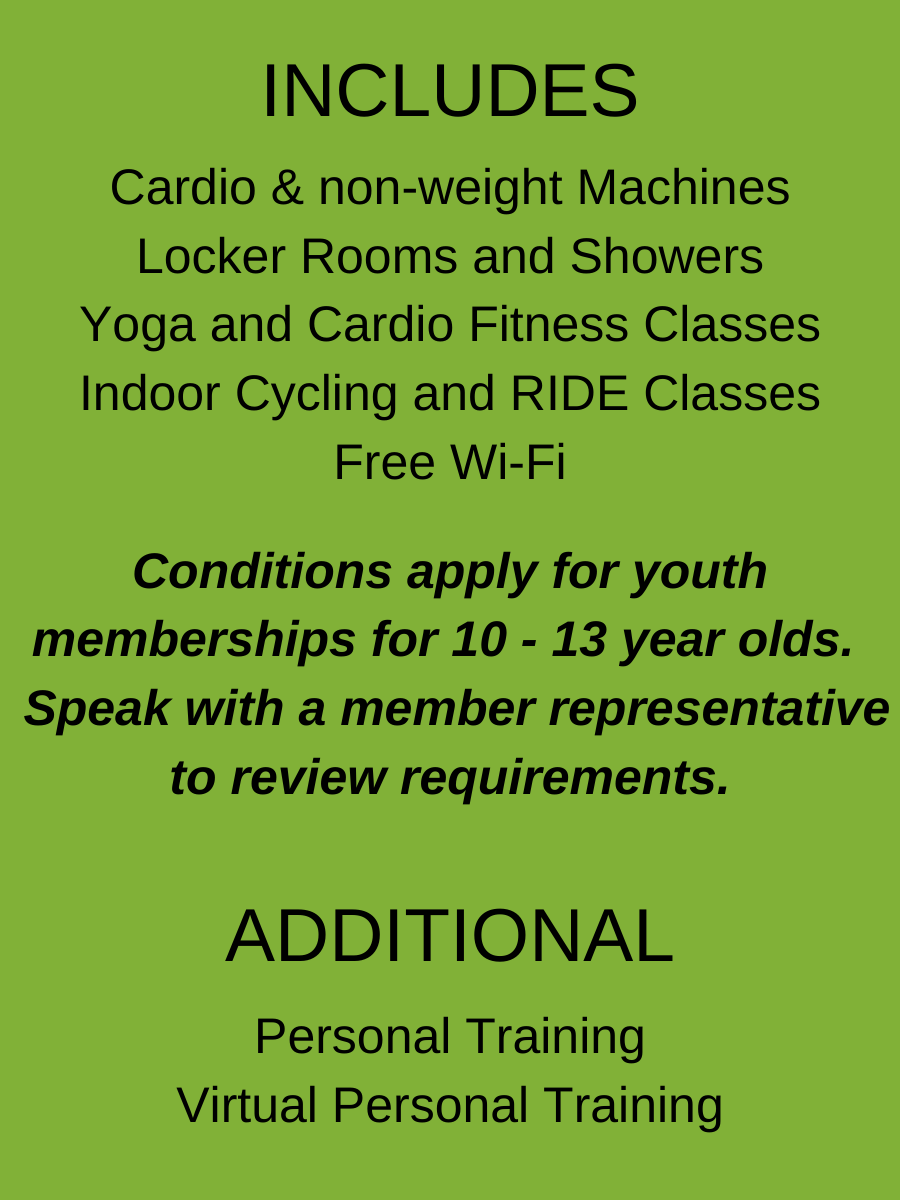 1-Month
Students 14-22 years old
3 Month
Students 14-22 years old
Parent Consent Form:  Form must be completed by parent/guardian of members under the age of 18.